Training & Consulting Solutions in Seniors' Care
Employee Growth & Development
Our mission: Silver Meridian is committed to enhancing the lives of residents, maximizing the growth and development of people, and improving the functionality of seniors' care organizations. We accomplish this through dynamic, results-focused training and consulting solutions.
Blended Training
for today's learner
Silver Meridian combines e-learning with live participant-trainer interactions, resulting in optimal Blended Learning Experiences. E-learning provides "time" advantages (participants can access at times convenient to them) and cost savings (no travel, meals and accommodation to consider). Live training (whether in-person or online) encourages greater engagement and accountability, plus Silver Meridian's emphasis on dynamic interactivity. By providing a blended approach, participants and training leaders are provided the best of both modalities. When combined with Silver Meridian's attention to ongoing learner support throughout the training process, the results are outstanding.
IACET certified LTC
training company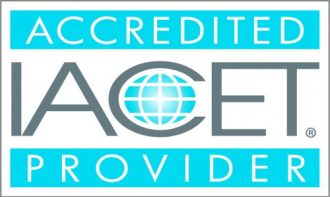 Silver Meridian is accredited by the International Association for Continuing Education and Training (IACET). Silver Meridian complies with the ANSI/IACET Standard, which is recognized internationally as a standard of excellence in instructional practices. As a result of this accreditation, Silver Meridian is accredited to issue the IACET CEU.
Training programs for all employees
Varied approaches to meet all needs
I loved this course! It will be so valuable to me for years to come. Thank you so much.
Excellent program. This should be incorporated into core training for staff. I learned so much valuable information which can be directly applied to practice. Thank you!
A selection of current and relevant topics
DOC/ADOC Leadership Certificate Program
Fast-tracking senior nurse leader skills for progressive leadership in the largest, most demanding department in your Home.
Excelling as a Nurse Leader in Long Term Care
Developing essential leadership skills required of registered staff, ensuring ongoing staff accountability, support and growth.
Progressive Culture Change Initiative
This ONE YEAR intensive top-to-bottom program of organizational support and growth engages every employee in your Home for real and lasting change.
To be recognized as the premiere trainers and consultants on care practices and organizational effectiveness for those providing seniors' care services.
Silver Meridian is committed to a policy of equal opportunity (in all aspects of the operation, including employment and those who are served), and does not discriminate in the terms, conditions, or privileges, on account of race, age, color, sex, national origin, physical or mental disability, or religion or otherwise as may be prohibited by federal, provincial or state law.
Updates on programs straight to your inbox