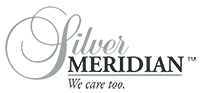 Welcome to
Silver Meridian!
Thank you for reaching out to connect with us
For over 20 years, we have proudly served those who serve seniors.
Silver Meridian is committed to enhancing the lives of residents, maximizing the growth and development of people, and improving the functionality of seniors' care organizations.
We want to do the same for you!
Now that you have connected with us, watch for periodic email announcements and updates of some of our exciting results-focused training and consulting solutions, or call us at 905-433-0040.
We are ready to help with any questions or concerns you might have.
Employee-focused
Leading Through & Beyond a Crisis
Building a Resilient and Progressive Leadership Team
View Program
Employee-focused
DOC/ADOC Leadership Certificate
Fast-tracking senior nurse leader skills for progressive leadership
View Program
Thanks again for connecting with us.